These are the ten Kern River Wildlife Murals I painted at the Lauren Small Children's Medical Center at Dignity Memorial Hospital in Bakersfield, CA. The Lauren Small Children's Medical Center is named in honor of Lauren Small, a local girl who inspired the community through her brave two-year battle with cancer.. It was an honor to be a part of this project, and it is my hope that the murals will bring joy to the many children who will visit the center throughout the years.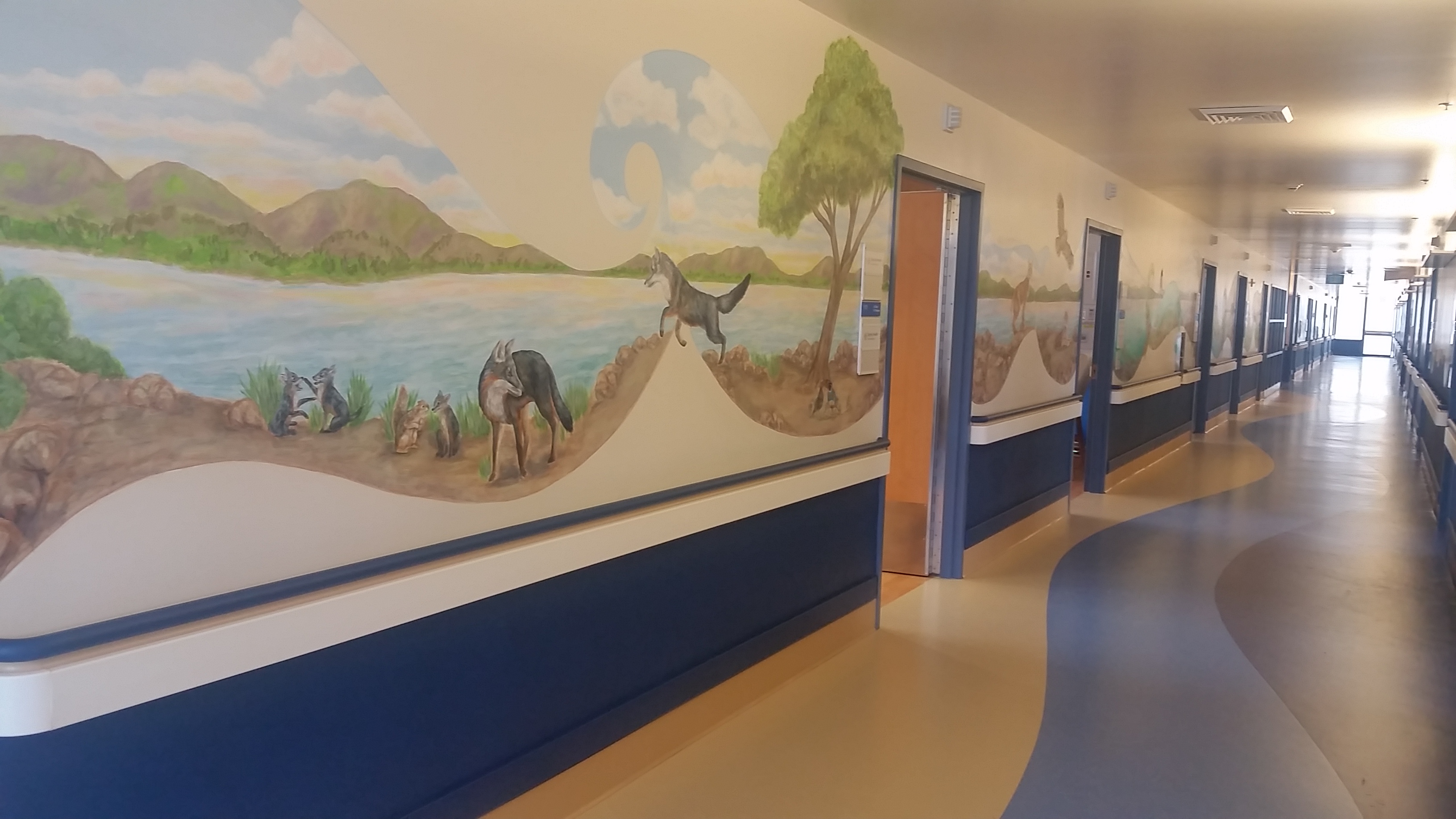 I completed eight murals at Children's Hospital of Orange County in Orange, CA.  The themes for the murals are the themes of the eight floors of the hospital: Insects and Flowers, Fossils, The Beach, The Cosmos, The Solar System, Aquatic, Reptiles, and Birds and Sky.  It was a great experience! Please view the video and pictures below.

"I have recently had the pleasure of working with Carolee Merrill on a project where she provided  8 hand painted Murals. Her vision and artwork transformed a boring, uneventful hallway into a journey through many layers and levels of our world.  I do not know of  anyone who was not captivated by watching these murals grow and take life. 
Besides the visual impact of her murals, her friendly and energetic personality left an impact on the people with whom she interacted. I would be honored to work with her again." – Kristi Appelhans, Sr. Construction Manager JACOBS. Children's Hospital of Orange County
Here is a video of all of the murals at CHOC Hospital.
Insects and Flowers Mural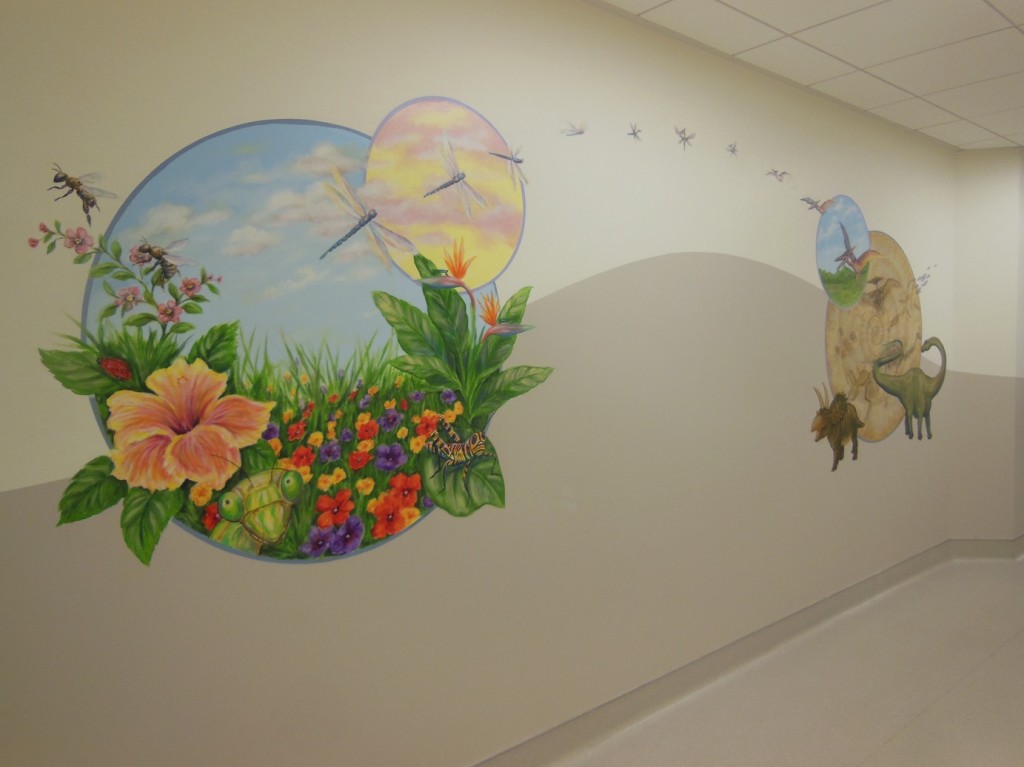 Fossils Mural
The Beach Mural
The Cosmos Mural
The Solar System Mural
Aquatic Mural
Reptile Mural
Birds and Sky Mural